Social Media
Advertising Services
Engagement / Awareness / Leads
Elevate Your Brand


Premium Social Media Advertising Solutions

Experience unparalleled growth and enhanced brand visibility with our top-tier social media advertising services, tailored exclusively for businesses seeking exceptional results.

We specialize in crafting high-impact social media advertising strategies that integrate seamlessly with popular platforms such as Meta (Facebook and Instagram), Twitter, LinkedIn, TikTok, Snapchat and Pinterest.
Outshine the competition with a custom strategy meticulously crafted by our dedicated team of social experts.
Boost your online visibility across various social networks with sponsored ads, video ads, banner ads and more.
Direct conversations about your brand that are already happening among social media users.
Cultivate lasting relationships online with your target audience and develop your brand.
Leverage our cutting-edge dashboard to gain valuable insights into how your campaign is performing with your audience.
Receive instant feedback on promotions and improve your campaigns in real time for optimal results.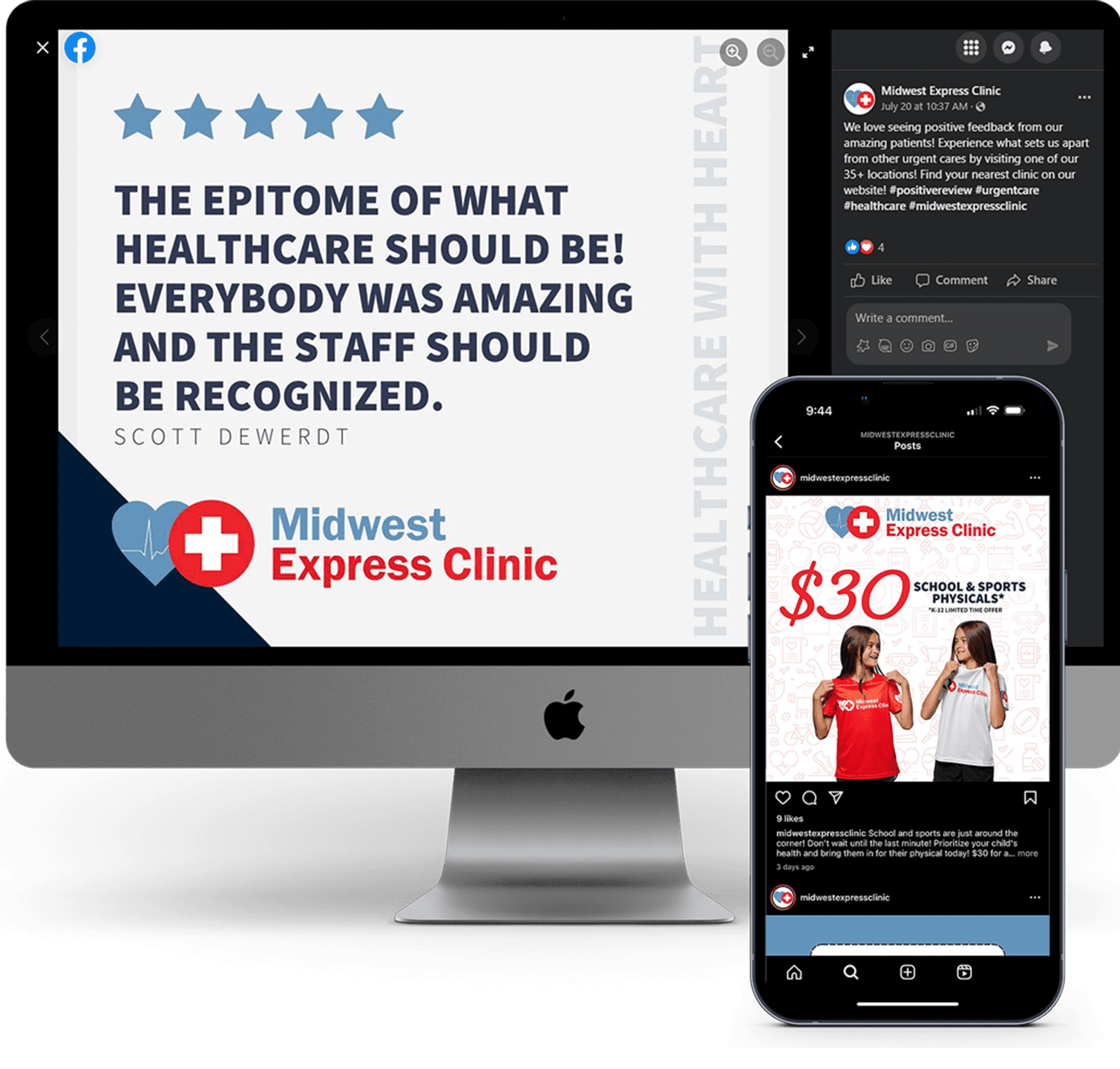 make an impact on your ideal audience
Click A Card to Learn More
Any Social Channel

Any Social Channel

Our experts craft ads for Meta, Twitter, LinkedIn, Snapchat, TikTok, and Pinterest to amplify your brand's social presence.
Targeted Ads

Targeted Ads

Maximize your reach by targeting your ideal audience. Target specific audiences by demographics, interests, behaviors and other criteria.
Geo-Targeting

Geo-Targeting

Deliver your message, contest or special offer to social media users in specific geographic areas, ensuring high relevance and engagement.
Campaign Optimization

Campaign Optimization

We use media analytics to track the effectiveness of each campaign, ensuring the maximum number of clicks, views, shares and conversions generated by your ads.
Customer Match + Device ID

Customer Match + Device ID

Engage and attract customers with email lists. Reach Meta mobile users who visited physical locations for stronger connections.
Dashboard & Analytics

Dashboard & Analytics

Amplified's dashboard offers real-time updates, analytics, and elevates your brand with premium social media advertising.
Social Media Advertising

Articles & Resources