Across the Board
EXPERTISE
Elevate your agency to new heights as an Amplified Partner!
Our cutting-edge SaaS solution simplifies your work, unlocking exclusive white-labeled digital opportunities for your clients. Wave goodbye to behind-the-scenes management and schedule a demo today!
Become a partner!
Amplify Your Advertising Reach!
Schedule a Demo Today
"*" indicates required fields
How It Works
A Scalable Solution Your Marketing Team Needs
Unlock unlimited revenue growth potential with Amplified's SaaS-Powered Advertising Solution! Our comprehensive SaaS solution, in synergy with our seasoned strategists, empowers you to effortlessly conquer the intricate digital landscape. Ready to see it for yourself? Schedule a software demo today!
Omnichannel
Planning
Programmatic Display, Preroll, OTT, CTV, SEM, Social, Streaming Audio and more!
Seamless
Execution
Sales enablement for planning, creative, fulfillment and analytics
Transparency in
Reporting
Look at campaigns holistically without having to leverage multiple platforms
All in One
Scalable Platform
Scalable digital solutions guaranteed to streamline digital sales
The Process
Grow Your Business Easily and Quickly with Three Simple Steps
SCHEDULE
A Demo
---
Choose a time that is convenient for you to learn about our marketing platform.
MEET
Our Team
---
Meet with our team virtually or in person to familiarize yourself with our capabilities and set goals.
BEGIN
Marketing
---
Get ready for massive growth and success! Easily implement your new platform.
Testimonials
Not Sure? Hear it from our clients
I have worked with Amplified Digital for many years now. I love the partnership I have with my account reps. We have monthly calls to discuss reporting on my digital tactics which help to drive personalized strategy and maximize the performance of my campaigns. I also appreciate that they offer a variety of services including GoogleAdWords, paid social media, website maintenance, etc. that allow me to execute multiple tactics with one company. They suggest new tactics that might be beneficial for my business and I am able to rework budget as one campaign might grow stale allowing me to test something new. Our monthly calls not only cover performance but offer competitive data in order to stay ahead of the market and ensure our campaigns are effective. I would highly recommend Amplified Digital. I fully trust that my campaigns are being properly managed to the max performance capability.
Tricia H.
Sr. Director, Marketing & Communications
We've been working with Amplified Digital for over 7 years. At that time, we had one location and knew how important digital marketing was to grow our business in the age of Google, Facebook, and Social Media. With Amplified, we've been able to gain a significant ROI on our investment in marketing through patient volume and revenue growth. Amplified is an agency that understands business and are able to deliver growth and successful results. With the expertise of this team we have been able to complete a number of acquisitions and grow location counts to over 18+ locations and expand into many different service lines. The knowledge and attention to detail that Amplified has provided has aided in keeping our company on track even through this COVID-19 pandemic. They are able to react quickly to anything that needs changing if necessary. I am highly confident in recommending Amplified Digital's marketing services.
When we started working with the Amplified team several years ago we had not done any SEM and knew little to nothing about Programmatic Display advertising. The Amplified team took the time to educate us on these technologies and helped us create a program to test the waters in these types of advertising. We were able to learn as we went and, as we saw positive results, we continued to build on it a little more each year. They have continually kept us updated on new technologies and new opportunities. Each year we have been able to review what's working, make adjustments, and add items that made sense for us. Most recently this included incorporating video ads into the mix. We have been very happy with the service and results we have seen from our digital advertising program with Amplified.
Dana T. & Scott B.
Advertising Specialist & Marketing Manager
Amplified Digital is a wonderful team to work with. They base our client relationship on a partnership mindset, if our businesses are successful, they are successful. I work directly with Ashley Szymczak and she has been a fabulous extension of our digital marketing team. Ashley quickly replies to questions and gets our campaigns entered for launch. The best part about working with Amplified is their honest opinions on maximizing our advertising based on budgets and goals. They always come with options, making comparing outcomes much easier. I highly recommend Amplified Digital to anyone looking to up their programmatic game.
Megan M.
Digital Marketing Manager
PARTNERING
TO DRIVE
RESULTS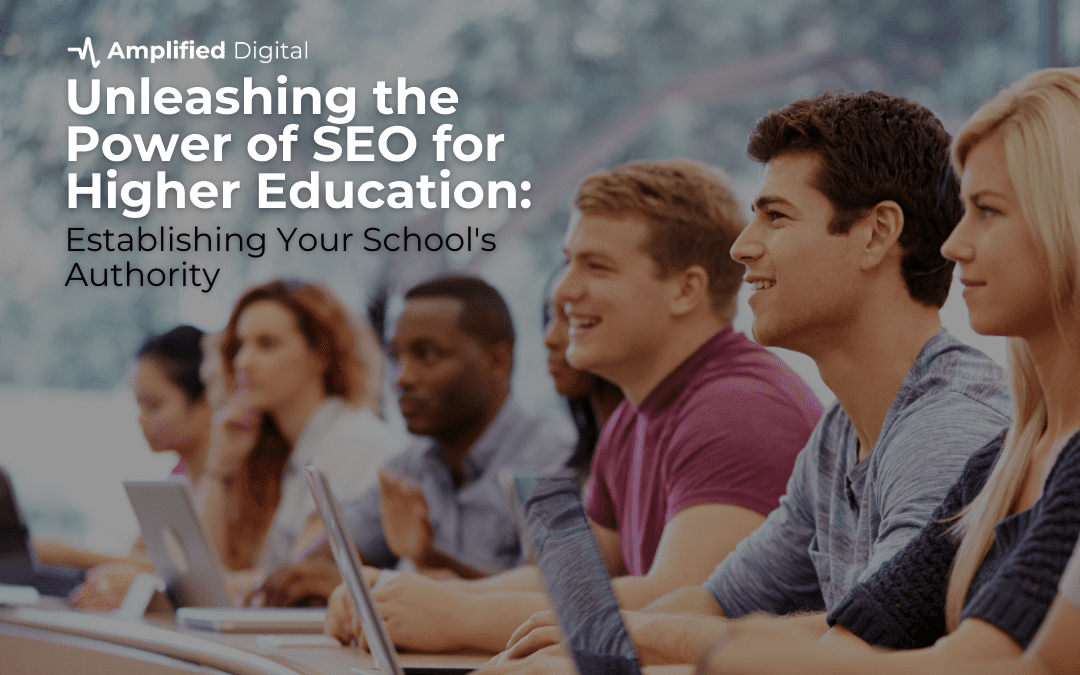 In the competitive landscape of higher education, having a strong online presence is crucial. That's where SEO (search engine optimization) comes into play. By implementing effective SEO strategies, you can improve the visibility and ranking of your higher education...
read more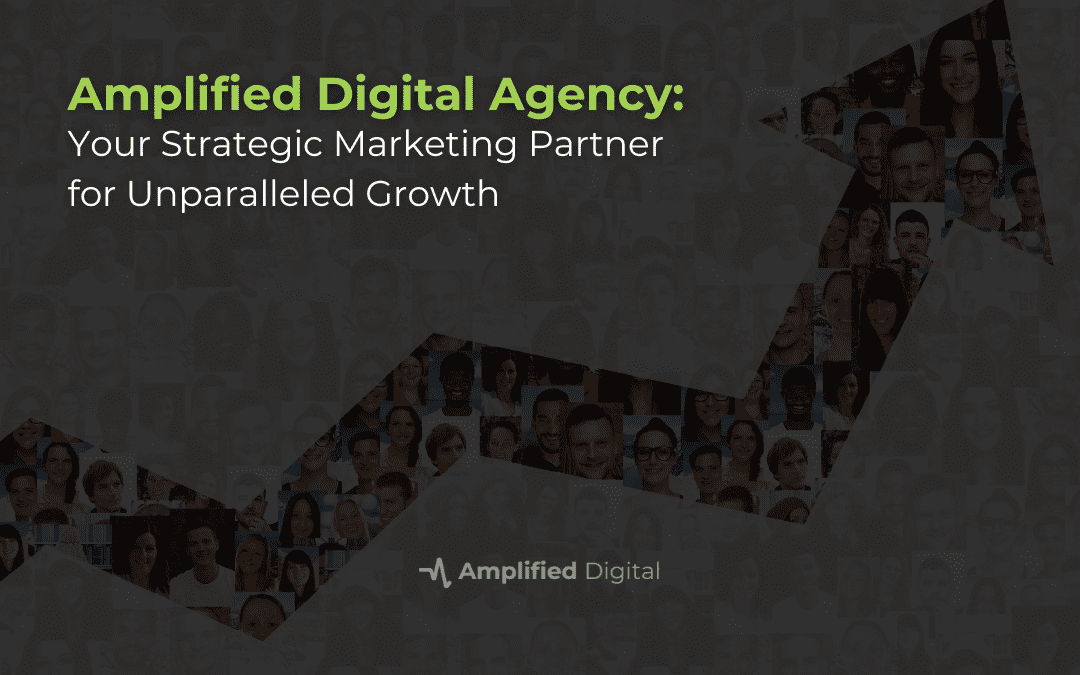 Amplified Digital Agency: Your Strategic Marketing Partner for Unparalleled Growth In the fast-paced and ever-evolving world of digital marketing, businesses face a critical decision: Should they keep their marketing efforts in-house or partner with an external...
read more
Understanding What's Important to Your Customers With Amplified Digital Agency At Amplified Digital Agency, we recognize that understanding and connecting with customers on a deeper level is vital for building lasting relationships. We believe that successful...
read more